We're a team of makers, thinkers, explorers, and doers. We're technology advocates who use experimentation and iteration to build digital projects further, faster. We believe in taking risks, trying new things, and forging meaningful partnerships to create the best products possible.
Leadership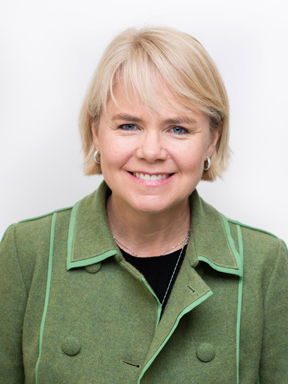 Kristin R. M. Chu, Director
Kristin leads UCSF School of Medicine's internal advocacy and innovation consulting group, SOM Tech. She is focused on identifying and implementing technology solutions to streamline university administration, facilitate team collaboration, improve patient care, and accelerate research across UCSF. She works closely with researchers, clinicians, and administrators to make technology a transformative asset in meeting UCSF goals. Kristin has spent almost 20 years in product management related positions, aligning business problems with technology solutions.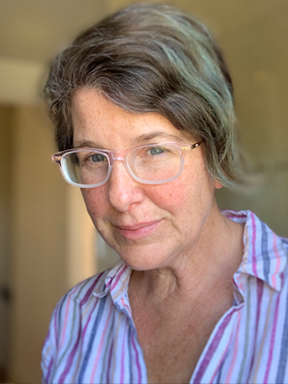 Beth Berrean, Deputy Director, Design & Discovery
Beth works with faculty and leadership to help shape their ideas into digital products and services. She helps internal innovators identify executable product roadmaps and particularly enjoys leveraging participatory design methods and working with diverse populations. Beth has a background in human-centered design with two decades of experience working across various technologies. She was in the pioneering cohort of CCA's Design Strategy MBA program and has a master's in library science she uses just for fun.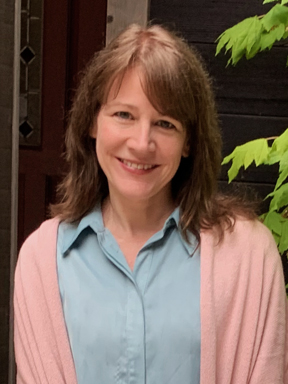 Kymberly Ainsworth, Business Process Manager
Kymberly manages project managers, scrum masters, project coordinators, and system administrators. She is a passionate advocate for continual improvement processes, using the tools and principles from Agile and Lean methodologies. She has designed and facilitated collaborative workshops focused on improving business processes for departments both within and outside of the School of Medicine.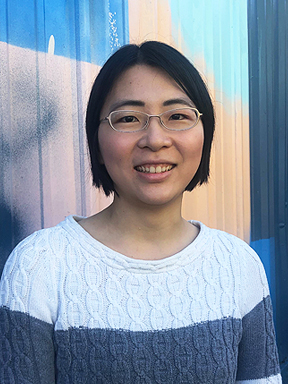 Jamie Lam, Advocacy & Security Manager
Jamie is a proponent of finding the right balance between cybersecurity and business priorities, and she helps researchers and business leaders gain the knowledge and confidence to manage cybersecurity risk. She loves sharing cybersecurity stories to get people excited about the topic. She believes that if you have the knowledge, you have the power to make the best risk decision for yourself. In Jamie's not so spare time, she is usually wrangling her toddler to navigate real life risks instead.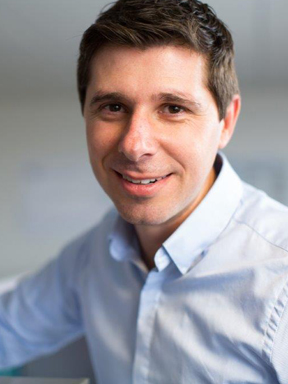 Chris Orsine, Customer Solutions Architect
Chris is passionate about helping clients with complex requests and serving as a cultural compass to navigating UCSF's dynamic and ever-changing IT environment. With appointments in the School of Medicine, School of Pharmacy, and central IT, Chris utilizes his experience in desktop services, systems operations support, application development, finance, research, security, and policy to consult with clients across the enterprise and develop solutions to their complex problems.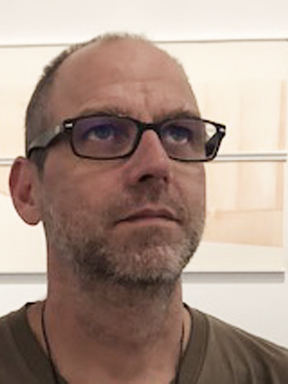 Jonathan Prugh, Design Manager
Jonathan brings over 20 years of experience designing digital products and services. By applying a technical lens to design thinking mixed with a heathy dose of humility, Jonathan strives to create space for team members and stakeholders to engage in meaningful collaboration to meet the needs and aspirations of the people we are designing for.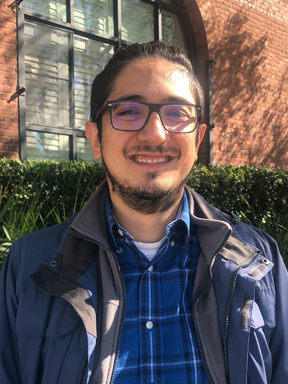 Victor Vargas Reyes, Engineering Manager
Victor has a decade of experience working on cloud platforms like Salesforce, AWS, and MuleSoft and over 5 years of experience in the healthcare industry. Victor approaches implementing new technologies with an experimental and imaginative attitude and believes 3 things are key to any successful project: learning something new, adapting to change, and working as a team. When he's not finding creative ways to solve healthcare problems, you can probably find him crushing a new video game and spending time with his family.
Advocacy & Security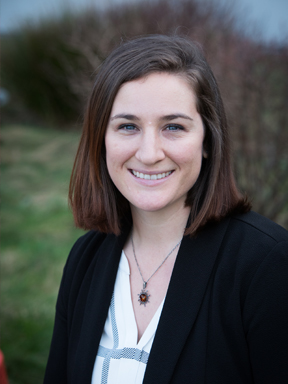 Alexis Papesh, Data Security Compliance Program Manager
Alexis works to demystify security, privacy, and compliance by finding win-win solutions to enable the business. She has 20 years' experience working in all aspects of information technology, from hands-on system and network administration to security consulting, auditing, and management. When not at work, Alexis enjoys analog activities like spending time in nature.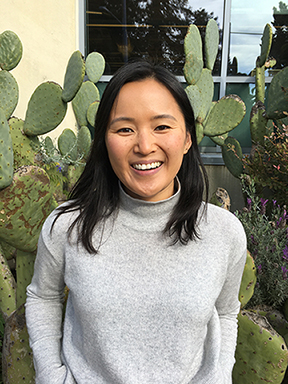 Traci Farrell, Communications Lead
Traci writes, edits, and has a healthy obsession with the AP Stylebook. Her favorite part of her job is translating complex technical solutions for non-technical audiences. She believes communicating in approachable, human language is the most important and effective way to connect with users and drive change.
Business Process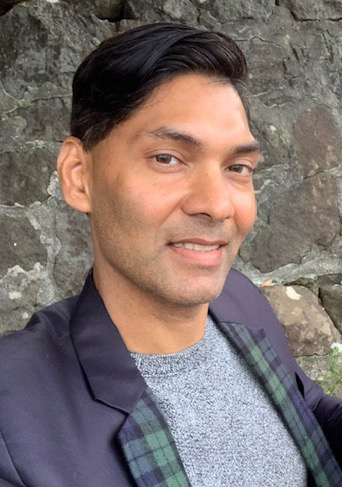 Milesh Jain, Senior Project Manager
Milesh has 20 years of digital project management and product development experience within the consulting, public sector, start-up, and higher education fields. As a customer advocate, he is passionate about solving complex problems by creating a collaborative team culture utilizing agile and scrum methodologies. He loves traveling to learn from different cultures and spark his imagination. He is very good at manifesting goals into reality and enjoys sharing his skills by volunteering for local and global causes.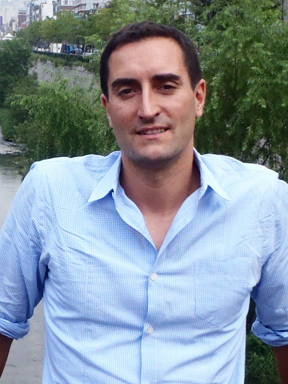 Hendrik Kupfernagel, Support Engineer
Hendrik is often the first person customers contact to report issues or seek help. Hendrik's role has been described as "the oil of the SOM Tech machinery," and you can usually find him troubleshooting reported issues, working on user provisioning, automating redundant tasks to get things done even faster, or providing mental support. Hendrik graduated in 1999 in Berlin with a Master's of Computer Science (which in Germany is sometimes called "Master of the Universe") and began working at UCSF in 2005.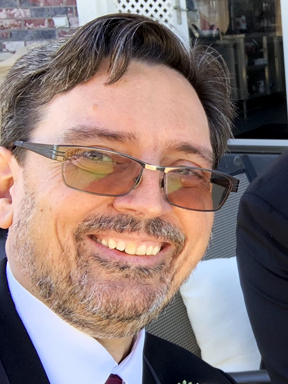 Tom Manley, Senior Project Manager
Tom has spent the last 20 years making software development projects work. He started out as a coder during the original dot-com bubble before moving to UCSF and transitioning to analysis and project management. Ever since then, Tom has worked in a variety of roles, but always as a translator between the people who need and the people who make software. After a decade at UCSF, Tom moved to Kaiser Permanente where it took 6 years to realize that the grass isn't always greener and, in 2018, he returned to SOM Tech as a scrum master.
Design & Discovery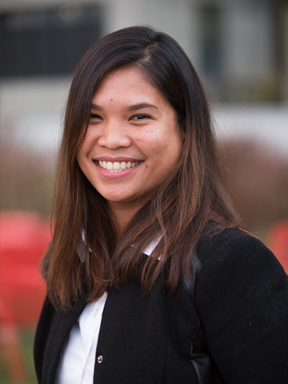 Ana Buenaventura, Business Analyst
Ana is a business designer who validates the feasibility, desirability, and viability of SOM Tech's digital products and services by using human-centered design to help project teams think like users and build empathy. She completed her MBA in 2015 and leverages her business background to ensure clients are building the right thing. She's always approached problem solving through conversations, learning, and experimentation backed by research. Her last name literally means "good adventure" and she lives up to that by dancing, traveling, and podcasting during her spare time.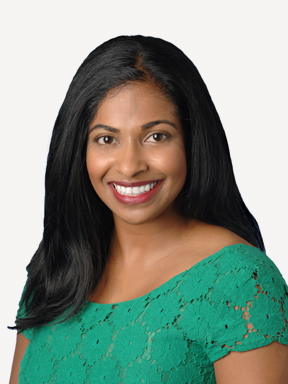 Roshini Epasinghe, Design Strategist
Roshini is a pharmacist turned design strategist. Her work at SOM Tech combines her two passions: helping people and big ideas that improve healthcare. Her favorite part of the design process is co-creating solutions with stakeholders after interviewing them to identify the root cause problem.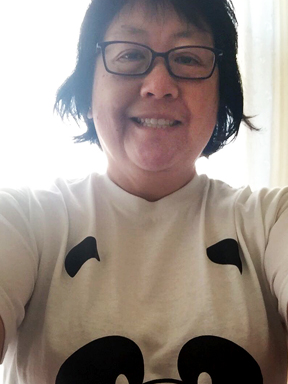 Jeannie Louie, Business Analyst
Jeannie loves using her experience and analytical skills to uncover the root of user problems and implement solutions. After earning an MBA, Jeannie gained extensive experience implementing enterprise-wide IT solutions for various large companies before joining UCSF. She's excited by trying and using new tools and working on impactful projects. Her best vacations are spent roaming around walkable cities or those that have zoos with pandas.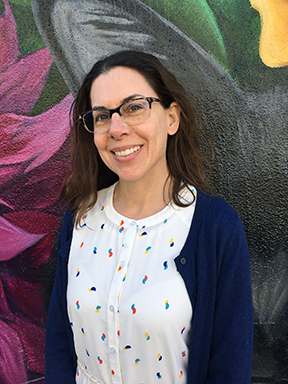 Cynthia Milionis, UX and Graphic Designer
Cynthia is a versatile designer with over a decade of experience in digital design and visual communications. She has helped realize numerous digital products to support research efforts, education, impactful enterprise applications, and promotional materials for the SOM. The best part of her job is co-designing with users and empowering them to better their lives and their communities. When off-screen you'll find her squishing ink to paper through a press or applying the perfect scrap to a collage.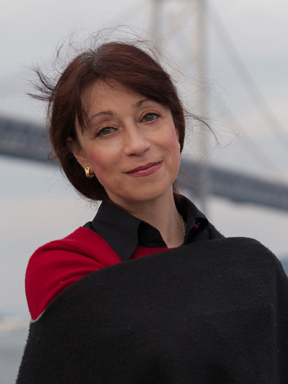 Lana Milter, Business Solutions Architect
Driven by a mission to help people implement their ideas by optimizing business processes, building integrations between systems, and developing new applications, Lana has spent the majority of her time doing manual and automation quality assurance while gaining experiences in Salesforce, systems integrations, UX, and proficiency in EPIC systems. She is known for creative systems thinking and problem solving that help designing and prototyping solutions. In her spare time, she enjoys all kinds of performing arts, reading and solving puzzles, and spending time with her family.
Engineering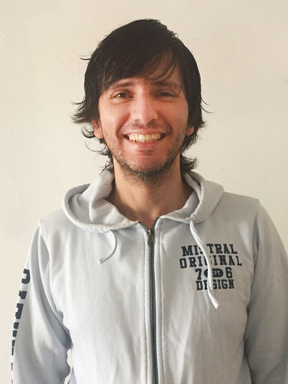 Facundo Batista, Senior QA Engineer
Facundo has almost a decade of successful experience working on platforms like Salesforce, Java, iOS, and Android. He loves to learn new things, experiment with automation software, and ensure the quality and usability of the application. He likes programming, learning about AWS, and creating automation scripts. Favorite things about his job are the team, the different projects, and different platforms.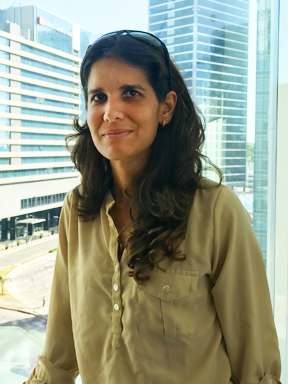 Dayana Daniel Hernández, Senior Salesforce Developer
Dayana has a decade of successful experience working on platforms like Salesforce and Java. She loves to help clients find the best way to automate their processes, and she is passionate about innovation and problem solving. Her favorite things about her job are being challenged everyday, having space to grow professionally, and being able to merge engineering with creativity.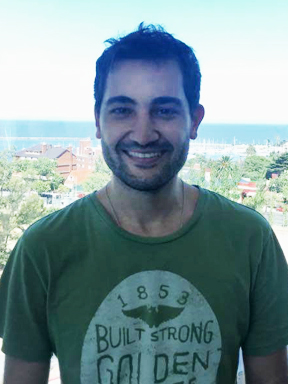 Claudio Pelua, Salesforce Developer
Claudio has almost 7 years of successful experience working on platforms like Salesforce, Java, and .NET. He's always willing to help as much as he can to quickly deliver the best solutions and believes everything is possible with teamwork. His favorite things about his job are being able to learn new technologies and master current ones and getting to know and work with colleagues. When he is not trying to deliver the best solutions with his team, you can find him playing video games, watching movies, or playing drums.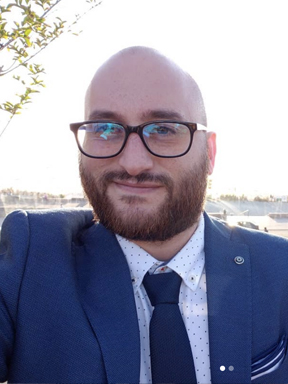 Mauricio Perez Franco, QA Lead
Mauricio has a decade of successful experience working with platforms like Salesforce, iOS, and Android and over 5 years of experience in the healthcare industry. His favorite part of his job is finding new scenarios the development team didn't think of to improve the usability of the app. He believes that the quality of the product is the responsibility of the whole team but feels a personal joy when the quality is top-notch.
Rodanni "Danni" Pugeda, Senior System Engineer
Danni has over two decades of experience designing and developing business, financial, and healthcare applications. Danni cultivates a healthy and collaborative working environment with his colleagues and users resulting in the delivery of innovative and efficient solutions. During USA swim meets, you will find Danni at the pool deck wearing one of two hats – the #1 fan for his kids or a stern critic that stems from being a stroke and turn official.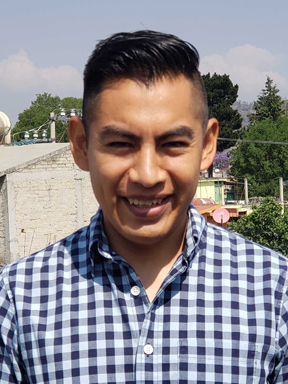 Ricardo Garcia Valdovino, Software Developer
Ricardo has over a decade of experience designing and implementing solutions in platforms like Salesforce, Amazon Web Services, Jenkins, and Mule. He's convinced learning new things opens his mind to different ways of approaching similar problems, which gives him the ability to improve current skills and build new ones. His favorite thing about his job is experimenting with new tools and technologies, using them in projects, and sharing what he learned with the team. Ricardo's most favorite thing is spending the evenings and weekends with his wife and his 3-year-old son.
Operations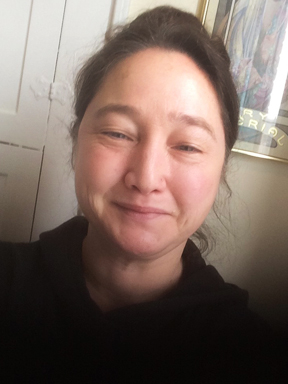 Paula Peters, Operations Analyst
Paula enjoys motorcycling, nature, what makes things tick, interesting facts about people, photography, and if deserted on an island would be content with tortilla chips and salsa for eternity. At SOM Tech, she makes sure everyone and everything is taken care of and is an information booth for the obscure. If you visit our office, she will more than likely be the first person to welcome you.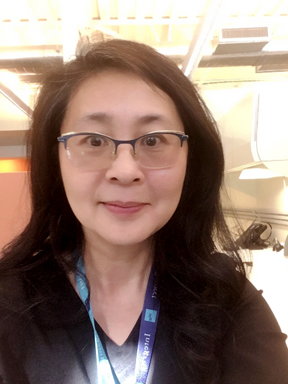 Victoria So, Finance and Operations Analyst
Victoria works with SOM Tech leadership to manage the fiscal operating budget through monthly financial analyses and the maintenance of an accurate, up-to-date forecast. Victoria has years of experiences in contracts negotiation and human resources. She works with third party vendors to provide additional expert resources to internal stakeholders and is motivated by providing daily hands-on service to UCSF stakeholders, offering timely and creative solutions to meet their needs. Victoria can be found globetrotting when she's not in the office.